The Travels of Nimbus DRAWINGS
The Travels of Nimbus is an ongoing series of drawings showing Nimbus in unusual environments. These images fulfill several passions of mine: my love for drawing urban landscapes, my desire to work on a larger scale, and my never-ending search for the most wonderful brush line. These drawings are also a way for me to stay connected to places that I love and miss.
They're for sale as limited edition fine art prints, so if you're interested please contact me.
If you like these drawings, then you really should click here to see my Travels of Nimbus oil paintings.
The Happy Valley Trolley
Awarded a silver medal, The Society of Illustrators 52nd Annual Exhibit. Image size 9" x 12".
Nimbus at the Eiffel Tower, Paris.
The Carousel of Disgruntled Animals.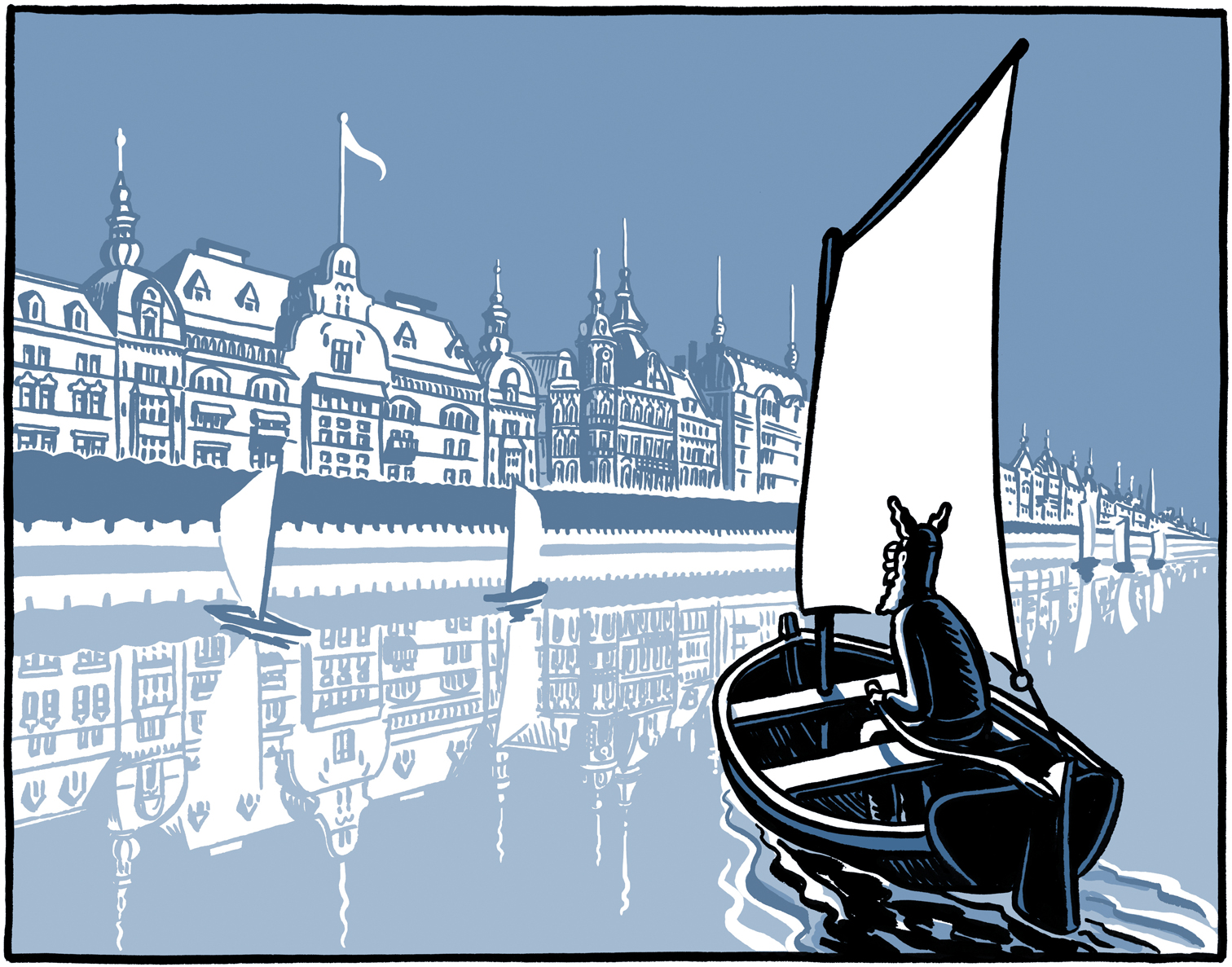 Nimbus and the Canals of Venice.
Paul Motian at the Village Vanguard.
Nimbus and the Fake Watch.
Nimbus and NYC Cinemas of the 1970's.
Nimbus on the Rokin, Amsterdam.
NImbus over the Isle of Man.
Nimbus in Svalbard.
From Nimbus and the Arctic Horror. Image size 9.5" x 12".